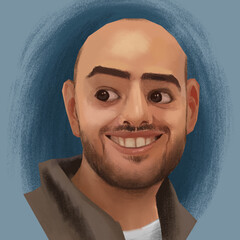 Ilai Perez
3D Technical Artist @ Octoplay
Tel Aviv, Israel
Summary
In the past years I've been self-taught in both 3D design and computer programming in addition to recently graduating 3D arts studies a the Israeli Animation Collage
I currently work as a 3D Generalist at Gravity VFX studio
My passion in life is 'creating', 3D and coding are my tools to do that. nothing gives me more satisfaction than seeing an idea become reality and I ask for nothing but the ability to keep doing so.
Skills
Rendering
Shading
3D Modeling
Digital Sculpting
Lighting
Texturing
Sculpting
Software proficiency
Experience
3D Generalist at Gravity VFX

Tel Aviv, Israel

In charge of 3D modeling and texturing in addition to some technical work.